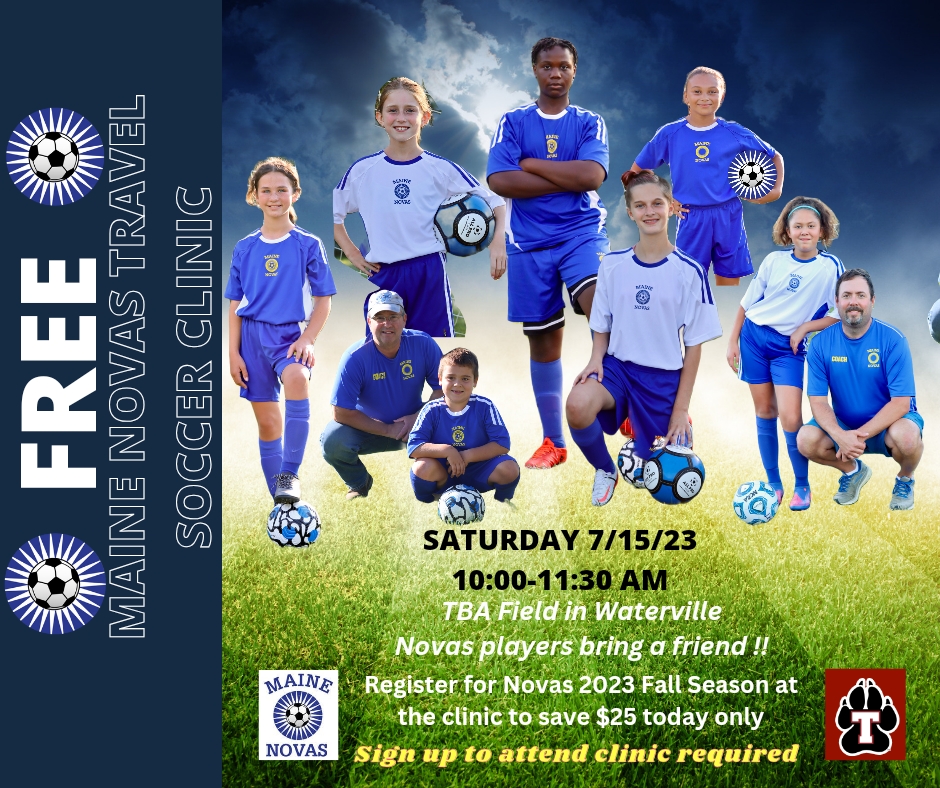 THOMAS COLLEGE SUMMER SOCCER CAMPS!!
Come and be part of the exciting Thomas College Terrier Soccer Co-ed Youth Camp‼️ Thomas College has two incredible events scheduled, running daily from 9:00 am to 12:00 pm.
⚽️Open to soccer enthusiasts of all skill levels, this co-ed camp offers an engaging and enjoyable learning environment where participants can refine their soccer techniques, foster teamwork, and cultivate a passion for the game.
⚽️One of the female coaches at the camp plays for Maine Footy – part of United Women's Soccer League – based in Portland Maine.
Camp #1⚽️ June 26th – June 29th, 9:00am – 12:00pm
Camp #2⚽️ July 24th – July 27th, 9:00am – 12:00pm
The registration fee is set at $125, payment will be collected on the day of the camps. Registration link👇:
https://athletics.thomas.edu/sports/2020/5/21/camps-soccer-camps.aspx
We kindly request that you remember to bring your own water and a snack to keep hydrated and energized throughout the sessions.
CAMP CONTACT INFO: Kyle Fletcher Head Men's Soccer Coach
Academic Coordinator
Thomas College '18
Office Phone: 207-859-1410
Cell Phone: 207-330-0388